C. Anthony Hunt, Ph.D.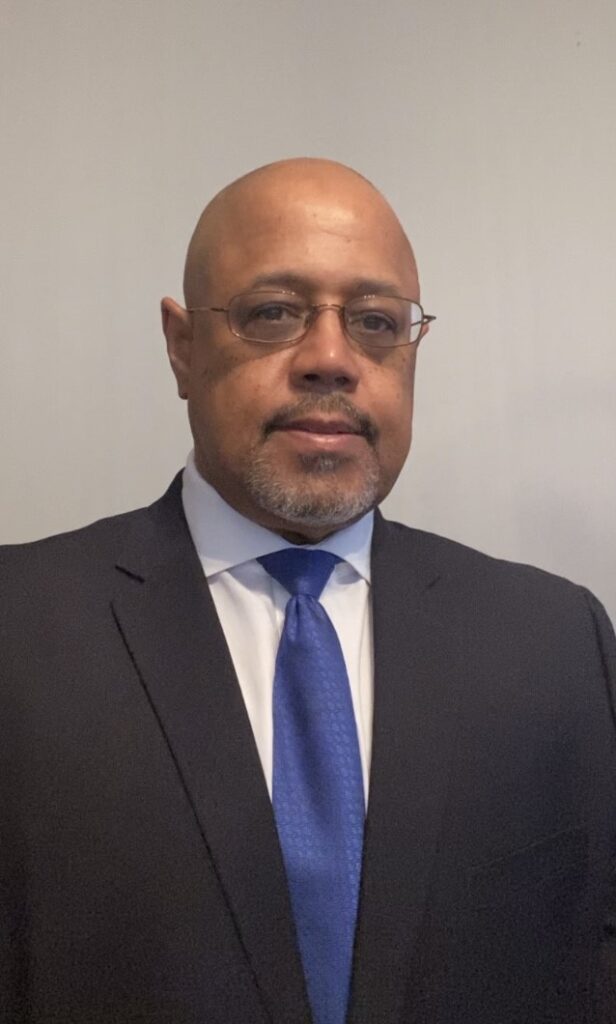 C. Anthony Hunt is a Fellow of the Graduate Theological Foundation and E. Franklin Frazier Professor of African American Studies. He is an Ordained Elder in the Baltimore-Washington Conference of the United Methodist Church and currently serves as Senior Pastor of Epworth Chapel United Methodist Church in Baltimore, MD, and Supervising Pastor of the Beloved Community Cooperative Ministry in Baltimore. Dr. Hunt's previous ministerial appointments have included service as Superintendent of the Baltimore Metropolitan and Baltimore-Harford Districts in Central Maryland, as Executive Director of Hope for the City, an initiative to strengthen United Methodist congregations and communities in Baltimore, and as Executive Director of the Multi-Ethnic Center for Ministry of the United Methodist Church, headquartered in Columbia, MD.
He is also the founder and Program Director of Hope for the City: Transforming Urban Leaders (TUL), a Baltimore-based Transformational Development collaborative with the Ministry in the City HUB at City Seminary, New York, and the Lilly Endowment. In this role, Dr. Hunt is responsible for overseeing planning, design, and implementation as the project aims to develop transformational leaders to serve in urban ministry contexts.
Additionally, he is a Professor of Systematic, Moral, and Practical Theology at the Ecumenical Institute of Theology, St. Mary's Seminary and University in Baltimore. In 2008, the Ecumenical Institute named Dr. Hunt a Permanent Dunning Distinguished Lecturer in recognition of ongoing excellence in Teaching and Scholarship. This is the highest honor bestowed on a faculty member of the Ecumenical Institute. He also teaches on the adjunct faculties at Wesley Theological Seminary in Washington, DC, and United Theological Seminary in Dayton, Ohio where he developed and is the Faculty Mentor for the "Enacting Dr. Martin Luther King's Beloved Community" Doctoral Focus Group.

A graduate of the University of Maryland (BA in Economics, with Honors), he holds advanced degrees from Troy State University (MBA), Wesley Theological Seminary (Master of Divinity, with Honors, and Wesley Merit Fellow, with a concentration in Systematic Theology), St. Mary's Seminary and University (Graduate Certificate in Spiritual Theology), Bethel Theological Seminary and University (Doctor of Ministry in Transformational Leadership), and the Graduate Theological Foundation (Doctor of Ministry in Applied Ministry and Transformational Leadership and Ph.D. in Philosophical Theology). He has completed the Executive Leadership Program at the Said Business School, University of Oxford, UK, completed a three-year post-doctoral fellowship in Pastoral Theology at the Center of Theological Inquiry, Princeton, NJ, and completed two years of additional studies in Philosophy at the University of Oxford, UK., He has also completed a post-Graduate Certificate program in Advanced Leadership at the Institute of Certified Professional Managers, James Madison University (he holds the credential of Certified Manager), and has completed training in CoActive leadership coaching with the Coaches Training Institute, San Rafael, California, and the Life Coaching Certification Program with the Life Coaching Institute, Costa Mesa, CA (he holds the credential of Certified Professional Life Coach). Both of these programs are International Coach Federation affiliated and approved. He has completed additional training in Advanced Strategic Leadership Coaching at the Harvard Extension School, Cambridge, MA.

Additionally, Dr. Hunt is a Distinguished Graduate of the U.S. Army Officer's Candidate School, Fort Benning, Georgia, and completed clinical residencies in pastoral counseling at the Walter Reed Medical Center, in Washington, DC, and Johns Hopkins Hospital in Baltimore, MD.

He is the author of 16 books and over 150 articles, chapters, and essays on issues related to the church and society. His ongoing teaching/research interests include Systematic Theology, Philosophy, Ethics, Transformational Leadership, Africana Studies, Black Church Studies, the Civil Rights Movement, Martin Luther King, Jr., Howard Thurman, Urban Theology, Church Growth, Multiculturalism, World Religions, Dietrich Bonhoeffer and Mohandas K. Gandhi.

In May 2015, Dr. Hunt delivered the commencement address to the graduating class of the Graduate Theological Foundation and was inducted as a Faculty Fellow of the Foundation. This is the highest distinction bestowed on a member of the Foundation's international faculty. Among numerous other honors and recognitions, in 2016, he was the recipient of the Society of John Wesley Award of Merit and was inducted into Wesley Theological Seminary's Society of John Wesley. This is the highest honor bestowed on an alumnus of Wesley Seminary. In 2017, he received the Baltimore Faith Leaders Award from Alpha Phi Alpha Fraternity, Inc., Delta Lambda Chapter, and in 2019, he was inducted into the Morehouse College Martin Luther King, Jr. Board of Preachers, Atlanta, GA. He is a 2023 recipient of By Faith Magazine's Drum Major Award for national leadership and advocacy in social justice and is the 2023 recipient of the Dr. James Shopshire Community Engagement Award from Wesley Theological Seminary's Community Engagement Institute.
News
Books
Religious Affiliation
United Methodist (Ordained)
General Areas of Interests
Specialized Areas
Leadership
Martin Luther King
Civil Rights
Articles, Essays and Speeches 
Areas of Service
Online Course Offering