Mary Kendall Hope, Ph.D.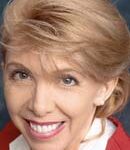 Dr. Mary Hope is a Professor of Mediation at The Graduate Theological Foundation (GTF). She graduated in 2006 with a Ph.D. in Conflict Analysis & Resolution. She holds a M.A. (1995) in Counseling Psychology and a B.S. (1989) in Social Sciences, Psychology & History. She began teaching Mediation online as a Doctoral Teaching Assistant during the completion of her Ph.D. studies online at NOVA Southeastern University in 2002 and continued instruction at Guilford College in 2003.
From 2003 – 2004, she worked with The University of North Carolina at Chapel Hill to create the Master's Program in (then) "Conflict Resolution" for the UNC campus at Greensboro. She was one of only two instructors for this program from 2004- December of 2006. Today, this is a fully comprehensive program (including bachelor's studies & some doctoral studies) titled as "Peace & Conflict Studies."
Mary Hope began teaching at The Graduate Theological Foundation in January of 2007, helping the program develop and fill out its program in Mediation. At present, she offers 17 separate courses for instruction at The GTF in Mediation, Psychology, Education, & Theology.
Dr. Hope further teaches 8 separate courses in Psychology for William Jessup University Online. (Since 2018). She has taught Psychology at the bachelor's /community college level since 2009.
---
Pastoral Mediation: An Innovative Practice: Second Edition: (2014) Raleigh, NC: Pax Pugna Publications
The Guided Method of Mediation: A Return to The Original Ideals of ADR: Second Edition: (2017) Raleigh, NC: Pax Pugna Publications
Transcending Cycles of Violence: The RING of Conflict Resolution. (2014) Raleigh, NC: Pax Pugna Publications
The Middle East: How Conflict Resolution Can Extinguish Terrorism: The Power of Cultural & Sub-Cultural Understanding (2014) Raleigh, NC: Pax Pugna Publications
Role-Plays for Resolution: Second Edition (2014) Raleigh, NC: Pax Pugna Publications
All of these books may be best accessed & purchased at http://www.lulu.com/spotlight/GMM2nd
Society of Friends (Quaker)
General Areas of Interests
Mediation
Conflict Analysis & Dispute Resolution
Psychology
Counseling
Mediation
Counseling
History
Thesis Supervision
Project Consultant
Online Courses