Mary Kendall Hope, Ph.D.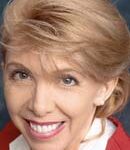 Dr. Mary Hope is a Professor of Mediation Studies at The Graduate Theological Foundation (GTF).
EDUCATIONAL BACKGROUND
Ph.D. in Conflict Analysis & Resolution – NOVA Southeastern University (ABD) with completion at The GTF
GPA: 3.8 w/Honors 2006
M.A. in Counseling Psychology – Webster University 1995
GPA: 4.0 cumlaude
B.S. (1989) in Social Sciences, Psychology (minor) – Radford University
w/Special Concentrations in History, Music Therapy, Business 1989
GPA: 3.2 w/Honors
MEDIATION / CAREER BACKGROUND
Dr. Hope began teaching Mediation online as a Doctoral Teaching Assistant during the completion of her Ph.D. studies online at NOVA Southeastern University in 2002 and continued instruction at Guilford College in 2003.
From 2003 – 2004, she worked with The University of North Carolina at Chapel Hill to create the Master's Program in Conflict Resolution for the UNC campus at Greensboro. Today, this is a fully comprehensive program (bachelor's, master's & some doctoral studies) titled as The UNC Greensboro's Department of Peace & Conflict Studies.
As a Licensed Counselor (1998-2018), Mary Hope spent a long career providing counseling to children, individuals & families. During her last contracted position in 1996, she began providing mediation professionally and conducted training programs for businesses to resolve conflicts internally through the use of all practices of dispute resolution: mediation, facilitation, advocacy & negotiation.
Mary Hope began teaching at The Graduate Theological Foundation in January of 2007, helping the program develop and fill out its program in Mediation. At present, she offers 16 separate courses for instruction at The GTF in Mediation, Psychology, Education, & Theology.
Dr. Hope further teaches multiple courses in Psychology for William Jessup University Online.
Society of Friends (Quaker)
General Areas of Interests
Mediation
Conflict Analysis & Dispute Resolution
Psychology
Counseling
Mediation
Counseling
History
Thesis Supervision
Project Consultant
Online Courses