Anthony O. Nwachukwu, Ph.D., Psy.D.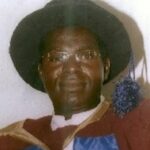 Anthony O. Nwachukwu is Professor of Counseling Psychology and West African Studies and Chair of the New York City Ph.D. Thesis Defense Panel.  Father Anthony has also been appointed Consulting Faculty to the Bureau of West African Scholars.  His areas of research, writing, and teaching include ethics, religion, spirituality, and psychology. Dr. Nwachukwu has taught at Ibiam Girl's School, Afikpo, Abia State, Nigeria.   He has taught Latin in Bigard Memorial Major Seminary (Nigeria) as well as a wide range of courses in religion at St. Peter Claver and Mater Ecclesia Seminaries, both in Nigeria. Ordained a priest in 1987, Dr. Nwachukwu is Nigerian and has served as pastor for thirteen years in Nigeria, during which time he published several works of scholarship. In 2008, he was awarded the Dorothy Day Prize in Pastoral Care and Counseling from the GTF. He holds the B.A. Honors in Divinity and Philosophy from the Bigard Memorial Seminary (an affiliated institution of the Urbanian University in Rome), the Post Graduate Diploma in Educational Technology and the Master of Education in Educational Philosophy from Imo State University, the Master of Divinity from the Catholic Institute of West Africa, the Ph.D. in Religious Studies from the Federal University of Port Harcourt, Nigeria, and the Doctor of Psychology from the Graduate Theological Foundation. 
In 2016, Dr. Nwachukwu was inducted as a Fellow of the Graduate Theological Foundation in recognition of his many years of service to the GTF as Professor of Counseling Psychology and West African Studies and in appreciation of his outstanding service as Chair of the New York City Doctoral Defense Panel. Dr. Nwachukwu is a certified Chaplain member of the National Association of Catholic Chaplains and has served for over seven years in the New York University Medical Center, and was the first chaplain to be the recipient of the Safety Team Award by the Nursing Department of the Medical Center. Dr. Nwachukwu has recently been certified in New York as a Mediator in Conflict and Resolution, in addition to being a Retreat Moderator, First Assistant Administrator of Mater Ecclesia Diocese, a Theological Vicariate Examiner, and Judge in the Diocesan Marriage Tribunal (Ahiara, Nigeria). 
However, by his appointment as Spiritual Director/Chaplain of the St. Ann's Novitiate, Little Sisters of the Poor, Queens Village, NY, on July 01, 2018, by the father-figure Bishop, Most Rev. Dr. Nicholas DiMarzio, and being the first black to hold that position, irrespective of how long he may hold or accept it, Dr. Nwachukwu embraces his mission in the USA, as fruitfully and divinely completed. Consult his latest publication, "The 50 Steps to Happy Marriage", from major booksellers like Amazon.com, Barnes & Noble, etc., first published in Nigeria, 1999, reprinted 2011, and sold over forty thousand copies by the National Catholic Council of Women Organization throughout the various Catholic Provinces in Nigeria, a Marriage Guide that elevated him to the position of a Judge in the Diocesan Marriage Tribunal, of Ahiara Diocese, queerly as it were, in the field of Canon Law in which he had no single degree. Thus, when Dr. Nwachukwu maintains that "Love is a choice -personal" he has a huge conviction on why he chose it, especially in his relentless efforts to positively and innovatively empower society in his respective fields of study being offered at GTF – the center of self-empowerment and practically-oriented application of educational tools/skills in real-life situations. What else? To God be the glory! (www.gtfeducation.org).
Books
Questions and Answers in Philosophy (1982)
CABIA: The Church and the Bible which First? (1992)
LOVE Biko Bia: Is Love a Risk? (1993)
Call no one on Earth your Father' Matt. 23:9. Why Rev. Fathers? [1993]
Igba Nkwu Nwanyi And the Church: Where Do We Stand. A talk first 
     delivered to KSM, Aba Diocese, Nigeria (1994)
FIRE: The Active Life of the Spirit (1994)
ENVY: A Deadly Sickness, has only one Medicine (Part 1) – 1994
What a Model is Mary, the Mother of Jesus (1995). A talk first delivered to the COMITIUM. The Legion of Mary, Kano State, Nigeria
Whose Cross and whose Glory? (1996)
Christ at 2000 Years in Nigeria, Has His Coming Become a Failure: Why
     Mary's Apparitions Now?? (1997)
The Devil Has Come To Church (Part 1)-1998
The 50 Steps To Happy Marriage (1999) & Reprinted 2001. A talk first
     given to The Catholic Women Organization of Nigeria
Salvation in African Context (2002)
Keeping Human Relationships Together: Self Guide to Healthy Living (NY: iUniverse Publishers, 2010)
GOD CAN BE SO FUNNY: Priestly Silver Jubilee and Physical Encounters with Spiritual Forces (2012)
THE 50 STEPS TO HAPPY MARRIAGE: A Life Positioning System – LPS (2018)
Religious Affiliation
Roman Catholic (Diocesan)
General Areas of Interests
Pastoral Care & Counseling
Theology
Spiritual Direction
Ecclesiastical History
Liturgy
Specialized Areas
Liturgy & Spirituality
Pastoral Care & Counseling
Spiritual Psychology
West African Studies, Culture and Traditional Religion
Catholic Moral Theology (Ethics) 
Areas of Service
Thesis Supervision
Project Consultant
Online Courses
Online Course Offering