Vincent Strudwick, D.D.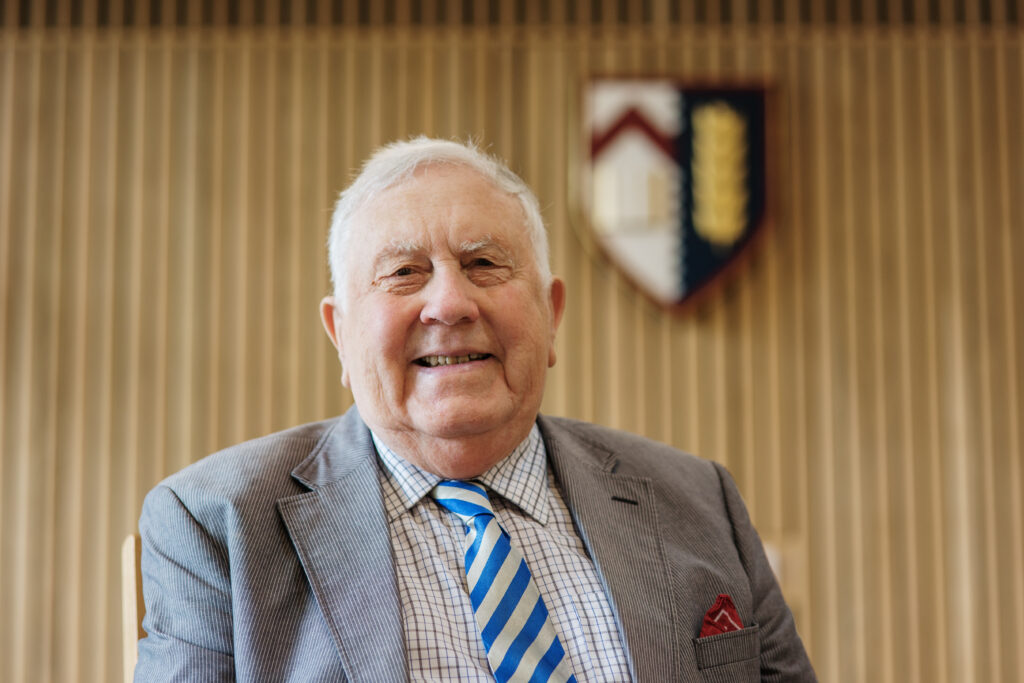 Vincent Strudwick is a Fellow and Bishop John Tinsley Professor of Anglican Theology. He studied history at Nottingham University and theology at the monastic seminary at Kelham (both in the U.K.) At Kelham, he was later Vice-Principal and lecturer in Church History. Canon Strudwick also holds a MA (Oxford) and DipAdEd (London). In July of 2009, the Archbishop of Canterbury conferred upon him the Doctor of Divinity, a degree given on merit in recognition of Canon Strudwick's contribution to religious, academic, and public life. His research and teaching are specialized in the English Reformation and he has taught in several seminaries and universities both in the U.K. and the U.S. where he taught for the Smithsonian Institution. His final appointment in the U.K. was at Oxford University where he was Director of Theology Programmes in Continuing Education and Director, until 1999, of the University's International Summer School, which he founded. He was sometimes Associate Chaplain at Corpus Christi College, Oxford, and remains a member of the Senior Common Room. After formal retirement, he still teaches for the Theology Faculty in Oxford, where he teaches a course on Anglicanism each year at St. Stephen's House, a seminary in Oxford. In 1998, Canon Strudwick received the Doctor of Divinity honoris causa from the Graduate Theological Foundation in recognition of his invaluable service in coordinating a relationship between this institution and Oxford University. He is an Emeritus Canon of Christ Church Cathedral in Oxford and Honorary Fellow of Kellogg College, University of Oxford. In 2011, the Graduate Theological Foundation established a sponsored lecture series, the Vincent Strudwick Lecture, at Kellogg College, University of Oxford. 
Books
Christopher Wordsworth, Bishop of Lincoln
Winter Change to Spring: Religion, Culture and Politics in the World of the Market State. 
Is the Anglican Church Catholic?
Hilltop Village – Brill 'Super Montem' in Tudor Times
"The Role of Religious communities in Renewal" Essay by Vincent Strudwick in Open to the Spirit: Anglicans and the Experience of Renewal [1988] Edited by Colin Craston.
"English Fears of Disintegration and Modes of Social Control 1533-1611" Essay by Vincent Strudwick in The Bible in the Renaissance: Essays on Biblical Commentary and Translation in the Fifteenth and Sixteenth Centuries (2001) Edited by Richard Griffiths.
"Bishops and the Formation of Anglicanism" Essay by Vincent Strudwick in Call For Women Bishops (2004) Edited by Harriet A. Harris and Jane Shaw.
"Harmonious Dissimilitude" Essay by Vincent Strudwick in Gays and the Future of Anglicanism (2005) Edited by Andrew Linzey & Richard Kirker.
Religious Affiliation
General Areas of Interests
Specialized Areas
Faculty Contact
Contact