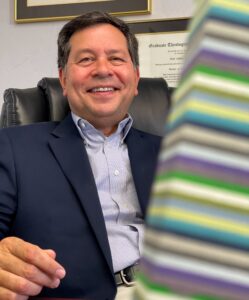 Well planted seeds that need a little water!
This fall, The Graduate Theological Foundation, in partnership with the Evangelical Seminary in Mantanzas, Cuba, will be launching our new Latin American D.Min program in Church Management and Planning. A cohort of about 20 young pastors from Cuba will be our first students. The situation for ministry in Cuba is full of potential and promise. Unlike many churches in the States, the churches of Cuba are rapidly growing. Many of the young pastors serving these churches have great passion, but not much training in leading churches that are growing into larger, programmatic churches. This new Doctor of Ministry program will offer that training to allow these pastors to continue to lead these growing churches. The soil of church growth in Cuba is rich and well fertilized. These young pastors are like well planted seeds ready to grow and bear fruit. But what is needed now is a little water, and that is where you and I can make the difference!
Why so? It is because many of us in other parts of the world do not realize the economic issues impacting Cuba. The average Cuban salary is about $23.00 per month. Even though the actual costs for us to offer this D.Min program to the Cuban pastors is much higher, we have decided that the amount we can charge these students is no more than $200.00 for the full degree program. If you are thinking that this is too low, just consider this: $200.00 is equal to the average yearly income of a Cuban pastor.
That is where we can help. We are announcing our "Adopt a Cuban Pastor" program. Every gift of $3,000.00 will fully fund the Doctor of Ministry degree program for a Cuban pastor. This will give that pastor all the tools and gifts needed to go back and lead his or her church in its growing and expanding ministry.
We are asking individuals, churches, and other organizations to consider supporting this important work. As a Presbyterian Pastor and long-time University Professor, I am open to speaking at churches and other organizations to present this mission opportunity. A little watering is all it will take to help Cuban churches grow, and lead the transformation that is coming to Cuba itself!
If you would like to learn more about this mission, or if you would like to discuss a speaking or preaching visit, please use the contact form below. The ministry situation in Cuba is this: Well planted seeds…that need a little water!
Dear GTF Community,
It is with great joy, and humble gratitude, that I serve as the third President of the Graduate Theological Foundation. I have warm memories of the last 20 years of my time in the GTF family, first as a student, then as a faculty member, more recently as the Chairman of the Board, and now the President and CEO of this great institution. As I take on my role as President and CEO, I know that I am standing on the shoulders of the leaders of the past. It is my hope and plan to lead GTF to build upon its great strength of the past as we move into a new future. Granted, this future is not what any of us imagined as we started on this journey. This new reality of the Pandemic and its impact on every part of human society is something that all of us, as individuals and institutions, must attempt to navigate. It won't be easy, but GTF has a strong foundation that can weather major storms.
So let us begin our journey together. I am excited and pleased to travel with you as we take GTF into its next era of bringing light into the world through our interfaith, international, multicultural education.
Sincerely,
Paul J Kirbas, D.Min, Ph.D
President and CEO
Speaker Availability Contact Form