Ann-Marie Neale, Ph.D.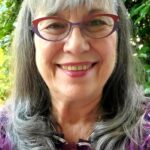 Dr. Ann-Marie Neale has been a faculty member at the Graduate Theological Foundation since 2011 and became the Karen Horney Professor of Counseling and Psychology in 2013.  She earned a BA in English and Psychology, an MA in Psychology, and a PhD in Clinical Psychology from Michigan State University, Lansing, Michigan.  Her doctoral thesis was on the able elderly and focused on memory, health, and social support.  Dr. Neale's master's thesis was on marital separation as a religious life crisis.  She is an Accredited Member of The International Association of Logotherapy and Existential Analysis, Viktor Frankl Institute, Vienna.  Dr. Neale earned her Diplomate in Logotherapy at the Viktor Frankl Institute of Logotherapy (VFIL) in Abilene Texas under the supervision of Dr. Ann Graber, where she is on the Board of Directors and is also a faculty member and education coordinator.  Her responsibilities at the VFIL include teaching introduction and advanced courses in Logotherapy, supervising diplomate projects, and advising potential students and members about the VFIL's mission and distance learning educational opportunities.  Logotherapy courses offered through the Viktor Frankl Institute of Logotherapy are currently accepted as other transfer or elective credits at the GTF through our P.R.IM.E. Program.  In 2017, Dr. Neale was honored with The Rosemary Henrion Memorial Award for Excellence in Educational Leadership during the 21st World Congress on Logotherapy held in Dallas, TX USA.  In 2019, Dr. Neale received The Statue of Responsibility Award "in grateful recognition of devoted leadership in promoting internationally the work of Viktor E. Frankl, MD, PhD" during the 22nd World Congress on Logotherapy held in Dallas, TX USA.
Dr. Neale was a disaster mental health specialist with the American Red Cross and mental health function lead for the hurricane watch team in Raleigh, North Carolina.  For 10 years, she was a first responder on many hurricane and flood disasters in southeastern United States.  Drawing on her experience with disaster response, she offers e-courses at GTF on survivors and first responders of natural disasters and community trauma.  Dr.  Neale also supervises doctoral theses and projects, offers e-courses on topics such as the philosophy, psychotherapy and personality theory of Viktor E. Frankl, Karen Horney, Alfred Adler, Harry Stack Sullivan, Erik Erikson and Carl Jung.  She also teaches e-courses on adulthood and aging, women and addiction, and classical schools of psychotherapy.  Dr. Neale's other professional work includes contributing her expertise in neuropsychological testing and evaluation to a forensic neuropsychology team and editing workbooks and manuals that utilize Logotherapy principles.  Dr. Neale is stylistic editor and author of the editor's forward to the 2016 manual entitled Trauma Treatment Healing the Whole Person by Marie S. Dezelic, PhD and Gabriel Ghanoum, PhD, both graduates of the GTF.  She is also the stylistic editor of the 2020 manual entitled Transcending Grief by Marie S. Dezelic, PhD and Gabriel Ghanoum, PhD.   Dr. Neale is a contributor to the 2017 book entitled Hearth to Heart: Sparks and Flavours of Meaningful Living.  In August 2020, she gave a presentation via Zoom on women in the modern world to Soulo Conversions in India.  In September 2020, Dr. Neale gave a presentation via Zoom on Viktor Frankl's Logotherapy to The Awareness Foundation in Kolkata, India. 
Dr. Neale has also been on the faculty at Michigan State University, East Lansing, MI (Visiting Psychology Professor), Simpson College, Indianola, IA (Chair of Social Science Division and Psychology Department, Assistant Professor of Psychology), Shaw University, Raleigh, NC (Adjunct Professor of Psychology), and St. Andrews Presbyterian College, Laurinburg, NC (Adjunct Professor of Psychology).  Dr Neale was Assistant Director of the Counseling and Testing Center at the University of North Carolina, Pembroke, Pembroke, NC where she counseled students and faculty and supervised the drug and alcohol education program for the university.  She was both a psychotherapist and Quality Assurance Supervisor for providers of behavioral health care to residents of assisted living and skilled nursing facilities in North Carolina.    
Because of her international teaching opportunities, Dr. Neale feels blessed to have colleagues, students, and friends from the United States, Europe, South America, and Asia.  She volunteers on the local and state level in Idaho for organizations dedicated to the recovery from alcohol and drug abuse.  Somehow Dr. Neale finds time to spend with her family and friends, read historical novels and biographies, and attend live Improv shows and musicals.  She finds inspiration and hope from Viktor Frankl's message that there is meaning to be discovered in every moment of life.   Dr. Neale's favorite quotes by Viktor Frankl are: "Suffering has meaning if it changes you for the better" and "Life has meaning to the last breath."
Publications
Dr. Neale is the editor of the 2014  published workbook based on Viktor Frankl's Logotherapy and Existential Analysis entitled, Meaning-Centered Therapy Workbook, by Dr. Marie Dezelic who earned her Ph.D. in Franklian Psychology from the GTF. Dr. Neale has written an "Editor's Foreword" in this workbook.  Dr. Neale is also the author of a two-act play, "The Heavenly Group: We are not Saints" which takes place in the Afterlife and depicts the differences and similarities between Twelve Step Recovery Programs for Alcohol and Drug Addiction and the teachings and philosophy of Dr. Viktor Frankl, the founder of Logotherapy and author of Man's Search for Meaning.  The play was completed and accepted as a Diplomate Project for the Viktor Frankl Institute for Logotherapy Abilene, Texas.  Additionally, Dr. Neale has made a number of presentations, including:
"Healing versus Curing from terminal illnesses as well as addictions" (16th World Congress of Viktor Frankl's Logotherapy, Dallas Texas, 2007)
"Flood of Emotion" (Interview as part of weeklong series on the sixth month anniversary of Hurricane Floyd, Raleigh News and Observer, 2000)
"The Provision of Mental Health Services during LargeScale Disasters" (Governor's Hurricane Conference, Atlantic Beach, North Carolina,1998)
"Emotional IQ and the Successful Leader" (Seminar for the Leadership and Personality Development Series. The University of North Carolina at Pembroke, North Carolina, 1997)
"The Immediate Psychological Effects of Disasters on Victims" (Alumni Weekend, Simpson College, Indianola, Iowa, 1994)
"The Mid and Long Term Effects of Disasters on Victims" (Disaster Mental Health Conference, "After Everyone Leaves," sponsored by the University of Minnesota Medical School, 1994)
Interviews
Religious Affiliation
General Areas of Interest
Personality Theory
Adulthood and Aging
Franklian Psychology and Logotherapy
Mental Health Issues for Survivors of Disasters and Community Trauma
Existential Psychology
Abnormal Psychology
Drug and Alcohol Addiction
Psychology of Women and Gender Differences
Psychology of the workplace 
Specialized Areas
Karen Horney
Viktor Frankl's Logotherapy
Alfred Adler
Sigmund Freud
Erik Erikson
Abraham Maslow
Carl Jung
Survivors of Disasters and Community Trauma
Volunteers and First Responders to Disasters
12 Step Recovery Programs for addicts, alcoholics & families
Social Support and its relationship to Mental Health
Physical Illness and Mental Health
Aging in modern society
Gender issues in the workplace  
Areas of Service
Thesis Supervision
Project Consultant
Online Courses
Copyediting
Online Course Offering