Janice L. Lundy, D.Min.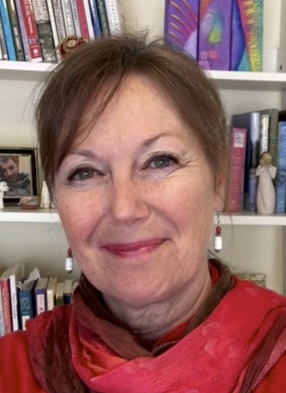 Janice L. Lundy is The Gerald May Professor of Spiritual Direction and Counseling.
Dr. Lundy is an internationally recognized educator, author, retreat leader and spiritual director with an inter-contemplative focus in private practice. She is also a Pastoral Counselor, Logotherapist and Grief Support Specialist.
Dr. Lundy is a trainer of spiritual directors through the Spiritual Guidance Training Institute which she co-founded in 2017. SGTI is a forward-thinking organization that provides education and certification in interfaith and interspiritual direction or guidance. (SGTI is a PRIME partner of the Graduate Theological Foundation.)

Dr. Lundy's passion for companioning others on their spiritual journeys is evident through authorship as well, having penned several spiritual growth and spiritual formation books. She is the creator of the Pure Presence® method, a unique protocol for sacred listening that can enhance and deepen one's ability to offer presence to clients and seekers of any tradition, with a book on the subject forthcoming. A Pure Presence course is offered through the Graduate Theological Foundation.
Degrees and Training:
• B.A. in The Academic Study of Religion in Public Education, Western Michigan University, Kalamazoo, MI
• Certificate in Spiritual Direction, The Center for Spirituality at Dominican Center in Grand Rapids, MI
• D.Min. in Spiritual Direction, Graduate Theological Foundation
• Certificate in Pastoral Logotherapy, Graduate Theological Foundation
• Psy.D. in Pastoral Logotherapy, Graduate Theological Foundation
• Grief Support Specialist Training and Certification, University of Wisconsin, Madison
Areas of Interest:

Dr. Lundy's general interests are sourced in growing educational opportunities, experiences, and relationships that promote Perennial Wisdom, interspiritual understanding, and contemplative, heart-centered living with people of all traditions and none. Her current research is focused in these areas:
• the intersection of spirituality and psychology and the effect this has on the charism of spiritual direction
• the changing face and new forms of spiritual direction that can meet the needs of people living in a complex and uncertain world
• spiritual companionship with the growing tide of "Spiritual Independents" worldwide, focusing on how we can best serve this population of discerning seekers in the most ethical and compassionate ways possible.