Janice L. Lundy, D.Min.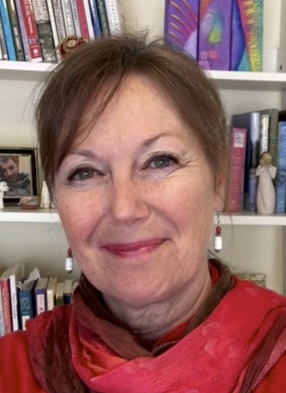 Janice L. Lundy
is Visiting Professor of Spiritual Direction. She is an educator, author, retreat leader and spiritual director with an interfaith/interspiritual/intercontemplative focus in private practice in Michigan. She holds a D.Min. in Spiritual Direction, a Master of Pastoral Counseling degree, and a Certificate in Pastoral Logotherapy from the Graduate Theological Foundation. She is the co-founder and co-director of the Spiritual Guidance Training Institute, a forward thinking organization that provides education and certification in interfaith and interspiritual direction or guidance. (SGTI is a PRIME partner of the Graduate Theological Foundation.)
Dr. Lundy holds a BA in "The Academic Study of Religion in Public Education" from Western Michigan University and taught Comparative Religions in public education for many years. In 2003, she earned her certificate in Spiritual Direction from The Center for Spirituality at Dominican Center in Grand Rapids. From 2003-2017, she served as adjunct faculty at Dominican Center offering contemplative programming, retreats and spiritual direction. During this time, she also acted as mentor/supervisor to associate spiritual directors in the Center's spiritual direction practicum.
Her passion for companioning others on their spiritual journeys is evident through authorship as well, having penned several spiritual growth and spiritual formation books. Jan is an active member of Spiritual Directors International currently serving a 3-year term on its Coordinating Council (Board of Directors). She has been a professional speaker since 1994 and is regularly invited to lead retreats and speak at conferences nationwide.
 
Her general interests are sourced in growing educational opportunities, experiences, and relationships that promote Perennial Wisdom, interspiritual understanding, and heart-centered living with people of all traditions and none. 
 
Her current research is focused on the changing face of spiritual direction/guidance, and with the growing tide of "Spiritual Independents" worldwide, specifically, how we can best serve this population of discerning seekers in the most ethical and compassionate ways possible. She is the creator of the Pure Presence® method, a unique protocol for sacred listening that can enhance and deepen one's ability to offer presence to clients and seekers of any tradition, with a book on the subject forthcoming.
Memberships:
Spiritual Directors International
Accreditied Member, Viktor Frankl Institute, Vienna