Marie Vianney Bilgrien, S.T.D. (Retired)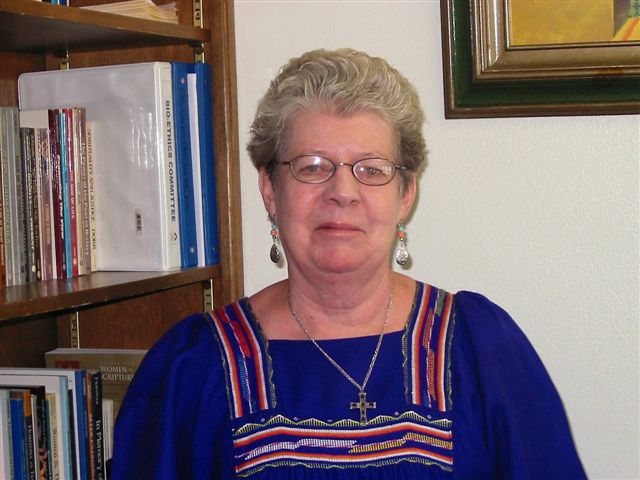 Marie Vianney Bilgrien, SSND, is Professor of Moral Theology. She is an adjunct faculty person at Loyola University in New Orleans. She formerly served as Program Director for the Tepeyac Institute of the Diocese of El Paso, Texas. She is a School Sister of Notre Dame from the Milwaukee Province and holds a B.A. from Mount Mary College (WI), a M.A. from the University of Notre Dame, a M.T.S. from the Catholic Theological Union, and both the Licentiate and Doctorate in Sacred Theology with a major in Moral Theology from the Angelicum in Rome. She has worked in Hispanic Ministry in the Diocese of Albany, New York, and Baker, Oregon, and for several years was a missionary in Guatemala and Bolivia. She has published in America, New Theology Review, Theology Today, Emmanuel, Company, Pastoral Life, Review for Religious and Sisters Today.
---
Religious Affiliation
General Areas of Interests
Specialized Areas
Moral Theology
Feminist Theology
Hispanic Ministry
Areas of Service
Thesis Supervision
Online Courses
Languages
Online Course Offerings
If there is an Online Course that you would like to take which is not listed, please click here to fill out our Online Course suggestion form for our faculty members.