Mike Brock, Ph.D, Psy.D, LPC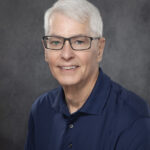 Mike Brock is The Carl Ransom Rogers Professor of Counseling Psychology. In addition, Dr. Brock teaches in the Pastoral Ministry program at the University of Dallas School of Ministry and is former Director of the University of Dallas Counseling Center. He is in private practice as a psychotherapist focusing on all adult issues. Dr. Brock has a master's degree in history from Western Connecticut State University, a master's in counseling from Amberton University (Dallas), and both a doctor of psychology and doctor of philosophy degree in clinical and pastoral psychotherapy from the Graduate Theological Foundation. He is a trained spiritual director (HeartPaths) and the author or coauthor of several books on parenting, spirituality, and psychology, most recently Journeys of Faith: Religion, Spirituality, and Humanistic Psychology.
Online Course Offerings
If there is an Online Course that you would like to take which is not listed, please click here to fill out our Online Course suggestion form for our faculty members.