Robert H. Frantz, DMed, MS, BSEE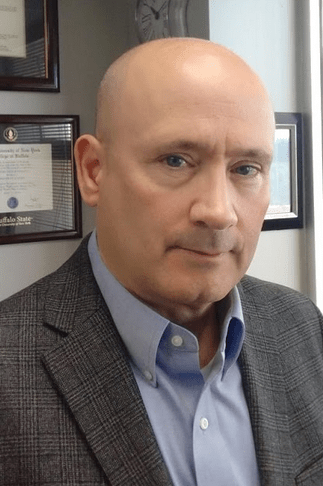 Robert H. Frantz is Visiting Professor of Mediation. Dr. Frantz's objective is to bring the most recent creative problem-solving processes, innovation techniques, and knowledge from the sciences of psychology, sociology, neurology, epigenetics, persuasion, and theology to empowering ordinary people to resolve conflicts and find lasting agreements. Dr. Frantz has taught conflict resolution techniques to statewide leadership conferences for the Disciples of Christ (Christian Church) in Oklahoma, brainstorming techniques for the Capital Defense College (death penalty cases) at The Center for American and International Law, and developed and delivered advocate training materials for Court Appointed Special Advocates (CASA) of Oklahoma County.   Dr. Frantz received the CASA of Oklahoma County Standards in Excellence award in 2015. Dr. Frantz's "Toolset for Visual Creative Conflict Management", which allows a mediator, diplomat, manager or party in a conflict to visually organize the stakeholders, their influential relationships, their positions and interests, and to map a step-by-step chart towards resolution, has been accessed by 55 institutions in 48 countries, including universities, militaries, corporations, and non-profit organizations.   Dr. Frantz is an 11-time patented inventor, first-place recipient of the NASA TechBrief's "Create the Future" contest in 2003, and semi-finalist award recipient in the Christopher Columbus Foundation (an independent Federal agency) for defense technology innovation in 2006.   As a patent law practitioner (patent agent) registered before the United States Patent and Trademark Office, Dr. Frantz has written and prosecuted over 330 patents to issuance.   Prior to going into patent practice, Dr. Frantz was a research and design engineer for wireless communications (Motorola), military radar and missile systems (Texas Instruments), and international telecommunications and safety regulatory compliance (InterVoice Inc.). Dr. Frantz has served as congregation chair, deacon, and elder in his local church.
Books and Publications
"Can Creative Problem Solving be Combined with Rhetoric for Improved Persuasion?", chapter in Big Questions in Creativity 2013, Dr. Cynthia Burnett and Paul Reali, Editors. ICSC Press.
"Toolset for Visual Creative Conflict Management", available at Digital Commons at Buffalo State College (The State University of New York)
"Techniques to Accommodate Lengthy Delays in Patenting in Software R&D Planning", chapter in International Engineering Consortium (IEC) annual reports collection, 2003.
Issued U.S. Patents by Dr. Frantz as inventors' and applicants' legal representative.
 Religious Affiliation
General Areas of Interests
Conflict Resolution
Creative Problem Solving
Neurotheology
Epigenetics
Sociology of Social Media
Persuasion and Argumentation
Mindfulness Practice
Pre-Orthodox Celtic Christian Spirituality