Sue Levi Elwell, Ph.D.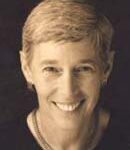 Sue Levi Elwell is a Professor of Jewish Spirituality specializing in Liturgy, Jewish Women's History, and Feminist Spirituality.  She has been teaching and writing about Jewish women's history and feminist spirituality for the past 40 years. A 1986 graduate of the Hebrew Union College-Jewish Institute of Religion, Rabbi Elwell was the Founding Director of the American Jewish Congress Feminist Center in Los Angeles, and subsequently served as the first rabbinic Director of Ma'yan, the Jewish Women's Project of the Jewish Community Center of Manhattan (New York). She has served congregations in California, New Jersey, and Virginia, and worked as rabbi and chaplain of Beit T'Shuvah, a residential program for Jewish felons and other recovering addicts. For 18 years, she served as a senior staff member of the Union for Reform Judaism, working as a congregational consultant. Since October 2014, she has served as Scholar in Residence, Washington Hebrew Congregation.  She also serves individuals as a Spiritual Director.  
Rabbi Elwell is co-editor of Women's League 2014 Oprah's Choice Book Club Selection, 
Chapters of the Heart: Jewish Women Sharing the Torah of Our Lives
 (Cascade Books, 2013), and contributed a chapter to that volume, a finalist for the 2014 National Jewish Book Award. She also edited 
The Open Door, the CCAR Haggadah
 (2002) and served as Poetry Editor for the prize-winning 
The Torah: A Women's Commentary
 (URJ Press, 2008). She is the author of 
The Jewish Women's Studies Guide 
(1987) and also edited 
Lesbian Rabbis: The First Generation 
(Rutgers University Press, 2001) with Rabbis Rebecca Alpert and Shirley Idelson. Her articles and essays appear in a wide range of publications. From 2009-2015, she contributed a monthly D'var Torah column to the 
Philadelphia Jewish Exponent. 
A Senior Rabbinic Fellow of the 
Shalom Hartman Institute
, Rabbi Elwell continues her studies at the Institute of Jewish Spirituality. She has served as a faculty member at The University of Cincinnati, UCLA, LaSalle University, and the Hebrew Union College-Jewish Institute of Religion. She holds a Bachelor of Arts from Kalamazoo College, a Master of Arts from Brandeis University, earned her Rabbinic Ordination and Master of Arts in Hebrew Letters at Hebrew Union College-Jewish Institute of Religion, and also holds a Master of Science and Doctor of Philosophy from Indiana University.
Online Course Offerings