Susan Fowler, Ph.D. – Retired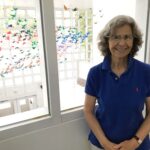 Susan Fowler is Dorothy Day Professor of Spirituality and Leadership and Director of the D.Min. Program in Transformational Leadership. A college educator, pastor, chaplain, certified spiritual director, and creator and practitioner of values-based transformational leadership programs, Dr. Fowler currently serves as spiritual director at the Yale Divinity School.  An Adjunct Professor of Philosophy at Quinnipiac University, Dr. Fowler also holds an appointment as a Clinical Professor in its medical school where she designs curricula and teaches in the areas of spirituality and medicine and serves as a Mentor to medical students working on four-year summative capstone research projects.   
Dr. Fowler holds both the Master of Divinity degree in pastoral counseling and Master of Sacred Theology in ethics from Yale Divinity School and the Doctor of Philosophy in Pastoral Psychology from the Graduate Theological Foundation. She received extensive post-doctoral training in spiritual direction and in clinical pastoral education. In 2016, she was inducted as a Fellow of the Graduate Theological Foundation in recognition of her significant contributions to the life of the GTF in her role as Dorothy Day Professor of Spirituality and Leadership and in the creation of the GTF's doctoral program in Transformational Leadership.
Byline Columnist: "Grace Notes" (The North Haven Citizen)
Byline Columnist: "Faith Matters" (New Haven Register)
General Areas of Interests
Spiritual Direction
Spirituality and Social Change
Leadership Studies
Spiritual Direction
Spirituality and Leadership
Spirituality and Social Change
Thesis Supervision
Project Consultant
Online Courses
Past Online Course Offerings