Foundation Theology monograph series
Foundation Theology is a collection of articles written by our students, faculty and alumni that is published annually for international distribution to research and educational institutions involved and interested in scholarship relevant to ministry professionals, including the cognates of ministry, chaplaincy, counseling, education, music, health care, and administration. Since 1984, the Graduate Theological Foundation has published the scholarship of its faculty and students, and, for the first time in 2015, its alumni, in this monograph format as a demonstration of the institution's commitment to research and academic achievement.  
For over half a century, the GTF has sought to balance faith and scholarship, believing and knowing, prayer and study. Balancing openness and freedom of thought with humility of an inquiring mind, our students, faculty and alumni continue to address themselves in their life and through their work to the "big questions."  This annual collection of articles clearly demonstrates our ongoing quest for understanding, compassion, and service.  
Foundation Theology 2017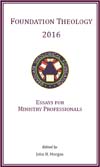 Foundation Theology 2016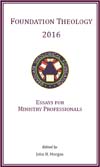 Foundation Theology 2015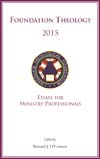 Foundation Theology 2014