Residential Courses in Sarasota Florida
The Graduate Theological Foundation periodically provides the opportunity for students to engage in on-site intensive weeks of study at the administrative offices of the GTF through attendance at a GTF Institute. These Institutes are offered at varying times throughout the year and cover a variety of topics relevant to ministry professionals. Each Institute runs for five days (Monday-Friday) on a specific theme consisting of two separate seminars, morning and afternoon. GTF is located in downtown Sarasota, Florida, just two blocks from the center of the city and the beautiful Sarasota Bayfront. At any time of the year, it offers a perfect setting for our residential courses.
To fulfill the requirements of our residential courses, students will be asked to read the required texts before coming to the residential course, full attendance and participation in the course, and then to write a 15 page paper that is due four weeks after the course. Completing these requirements will provide the student with 6 credits of study, equal to 2 e-tutorial courses. 
Announcements will be made via email and in the GTF newsletter when the next GTF Residential Institute has been scheduled.  
Students in the November, 2022 Institute, a week-long seminar with a theme of "Theories of Theodicy."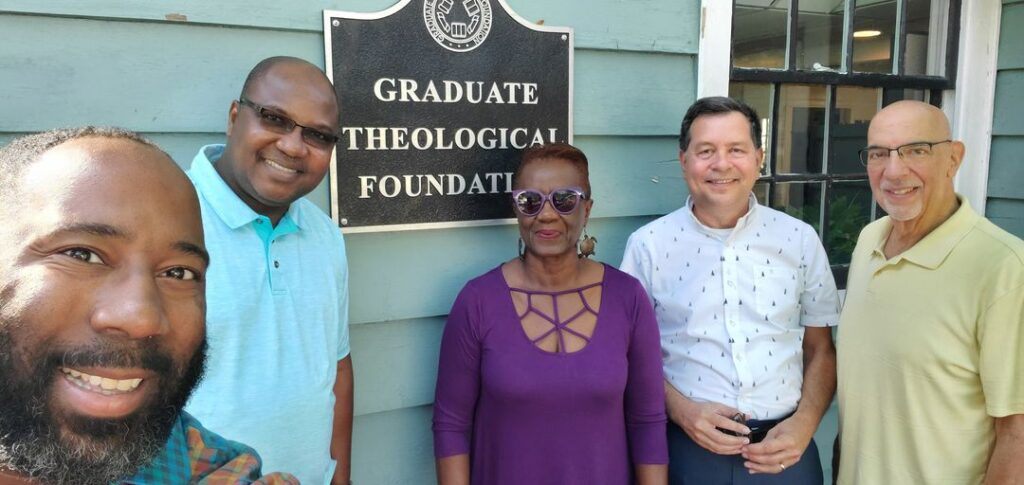 Some comments from Institute participants:
"It was great sharing a learning space with a compassionate, charismatic, & competent cohort of collaborators from various denominational backgrounds for Fall Intensive 2022."
Student – Nelson A. Henry, Doctoral Candidate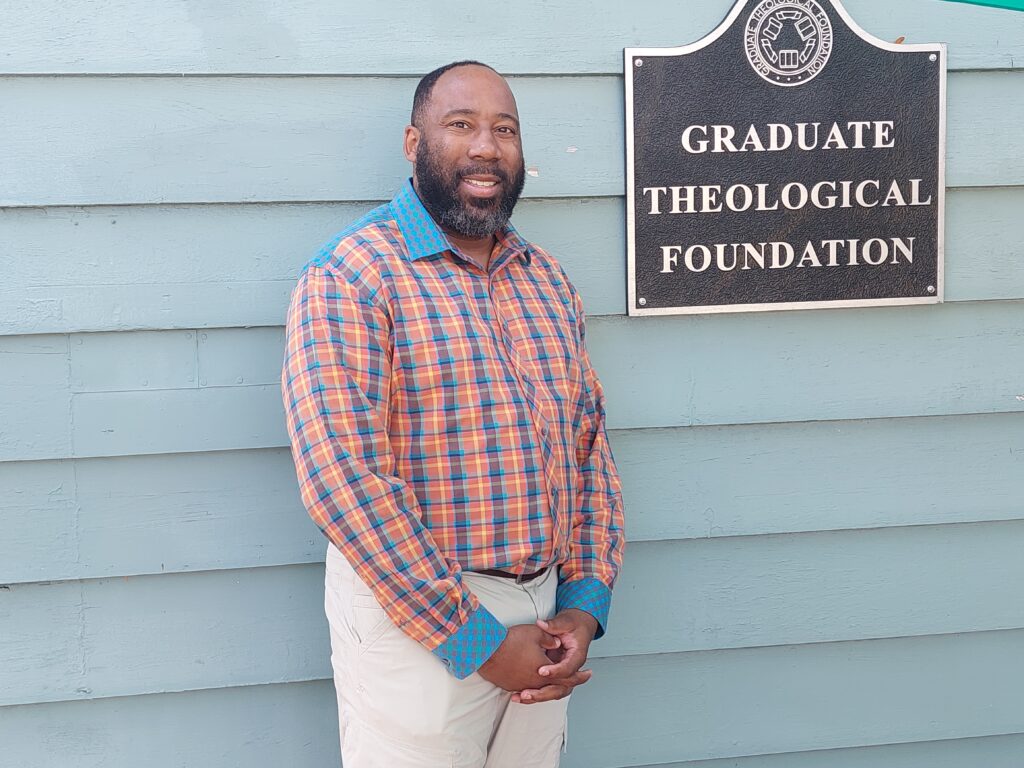 "Each day of the week-long first residential course, Theories of Theodicy, began with an experience in art appreciation as I walked the short distance from our most comfortable hotel accommodation to the GTF offices on the festively-decorated sidewalks depicting Sarasota, its history and culture. The daily class offerings by Dr Paul Kirbas were fascinatingly offered through various effective tools of presentation; on screen, through metaphor and story, including a unique field trip to the local botanical garden as part of our topic research. The camaraderie we scholars experienced with one another along with Dr. Kirbas, melded into warm and gratifying friendships as the week transpired. Though coming from individually widely-differing spiritual backgrounds and experiences, we found much on which to concur through our scholarly discussions. There was a wonderful respectfulness shown for personal opinions offered which drew us firmly together in our quest for developing our own theories for the timely topic so many have grappled with through the eons of history, the defense of God in face of horrendous evil. I encourage any GTF scholars to take advantage of these residential course offerings. If they are anything like we experienced, they will be well worth your effort and expense."
Student – Dr. Terry Koch, DSM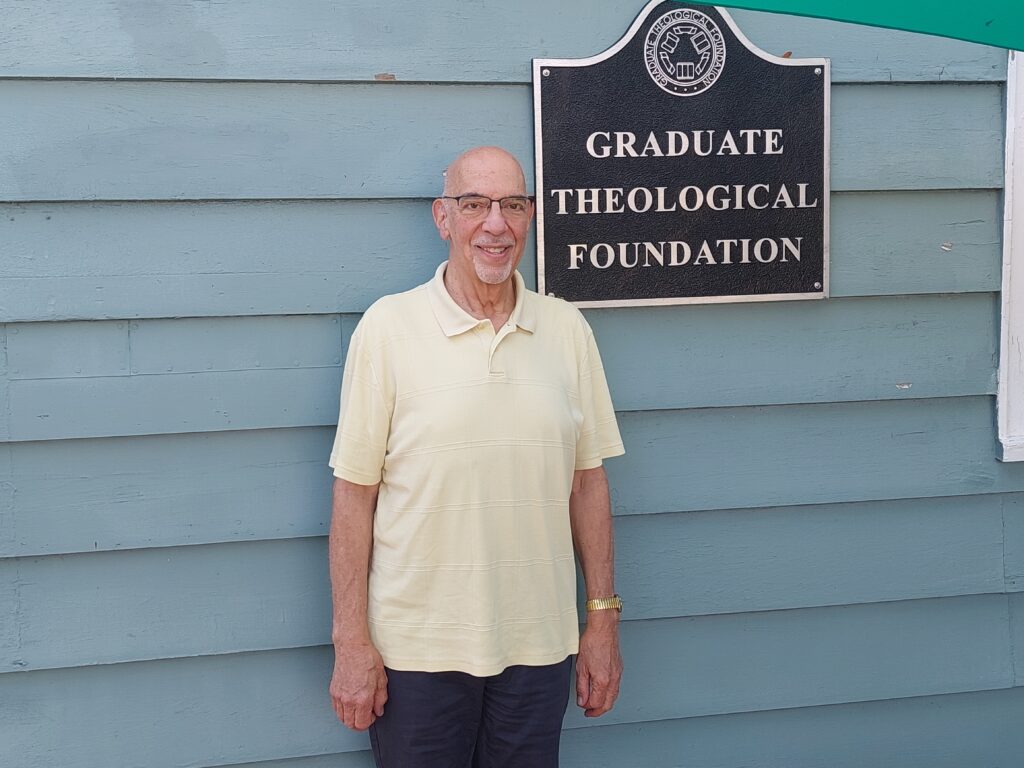 "Indeed, the Fall 2022 Residential Institute held 7th – 11th November was intellectually empowering. The professional manner in which Dr. Paul Kirbas delivered the subject matter captured the imagination and released the exploratory theological thirst of the students. The Theories of Theodicy theological adventure – which seemed deeply metaphysical on first notification – was presented in a light, understandable, student-friendly manner that drew the participants into the real life context of the several theorists. The environment, both living and teaching, forged a camaraderie that has transcended the Fall Residential engendering an eagerness for further academic gatherings. Special mention must be made of Mrs. Jennifer Kirbas who treated the students with her wonderful culinary skills and welcoming personality!"
Student – Rev. Eleanor Glasgow, Doctoral Candidate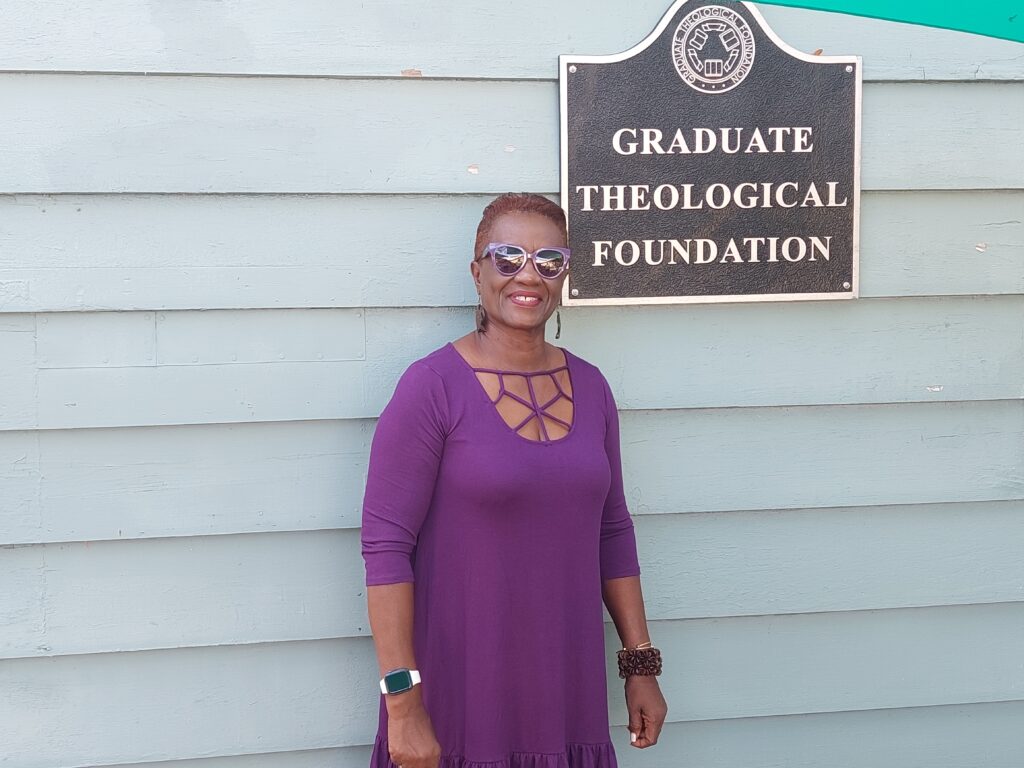 "I had a wonderful and memorable time at Graduate Theological Foundation, Sarasota Florida during the 2022 Fall residential institute which was intensive, challenging and educative. Done in a conducive atmosphere for study of Theories of Theodicy after the Covid-19 pandemic that ravaged the world."
Student – Father Peter Oyenugba, Doctoral Candidate