Breaking News!
The Kirbas Institute is in a new partnership with the Graduate Theological Foundation and is now the GTF Center for Faith and Science.
Existing to build bridges of understanding.
The Kirbas Institute began as a 501c3 organization that exists to build bridges of understanding, cooperation, respect and acceptance among diverse faith communities and between faith communities and the global marketplace of ideas, especially those related to science and biotechnologies. Our goal is not simply to educate, but to use our educational tools and talents to facilitate a transformation of attitudes, opinions, and relationships for the betterment of society. Learn more about how we do our work by clicking the button on the right. To see an example of our conference work and the products we develop from it, view the short video clips below:
The seeds of the Kirbas Institute were planted at Oxford University in the year 2000, when a Presbyterian Minister named Paul Kirbas was attending classes under Dr. John Kerr, an ordained Anglican Priest who was also a respected scientist. Realizing Paul's interest and talents in bringing together theology and science, Dr. Kerr invited Paul into a PhD program under his leadership. Paul finished that degree in the year 2007.
After receiving this degree in theology and science, Paul was in conversation 
with his long standing mentor, Dr. Ben Johnson of Columbia Seminary. Dr. Johnson gave guidance for Paul to develop a vision for a unique ministry that would bring faith and science together as partners in addressing important issues facing our world. Ben guided Paul in establishing this new ministry, and the Kirbas Institute was born in the year 2009.
Dr. Ben Johnson
Ben Johnson not only guided the birth of the Kirbas Institute, but also opened the door to the first main project that got the institute off the ground. He introduced Paul to the leaders of the Fetzer Institute in Kalamazoo, Michigan. The Fezter Institute invited Paul to create and lead a major conference that would bring faith and science together to explore the sanctity of nature. With Fetzer's support, Paul brought together leading theologians and scientists from all over the world for the conference, which was held at the Fetzer Institute in 2010. This conference led to the development of our first curriculum product, Sacred Place, Sacred Role.
The Kirbas Institute currently offers a nationally televised weekly TV show called The Exchange, Where Faith and Science Meet. Episodes of the show are now available for group studies. Among currently available series are  Animals in the Kingdom, and Faith and Fear.
The Kirbas Institute has just completed the process of merging with the Graduate Theological Foundation, a nonprofit graduate studies institution with over 52 faculty members, 3,000 alumni, and 500 current students. Once the merger is complete, the Kirbas Institute will become the GTF Center for Faith and Science, and will be housed in the Oklahoma City Offices of the Graduate Theological Foundation.
Since our founding in 2009, the Kirbas Institute has been slowly yet steadily growing into the full vision of our mission and purpose. We exist to build necessary bridges between our scientific culture and our faith traditions through promoting dialogue at both the professional and lay levels. We accomplish our work through a 3 step approach: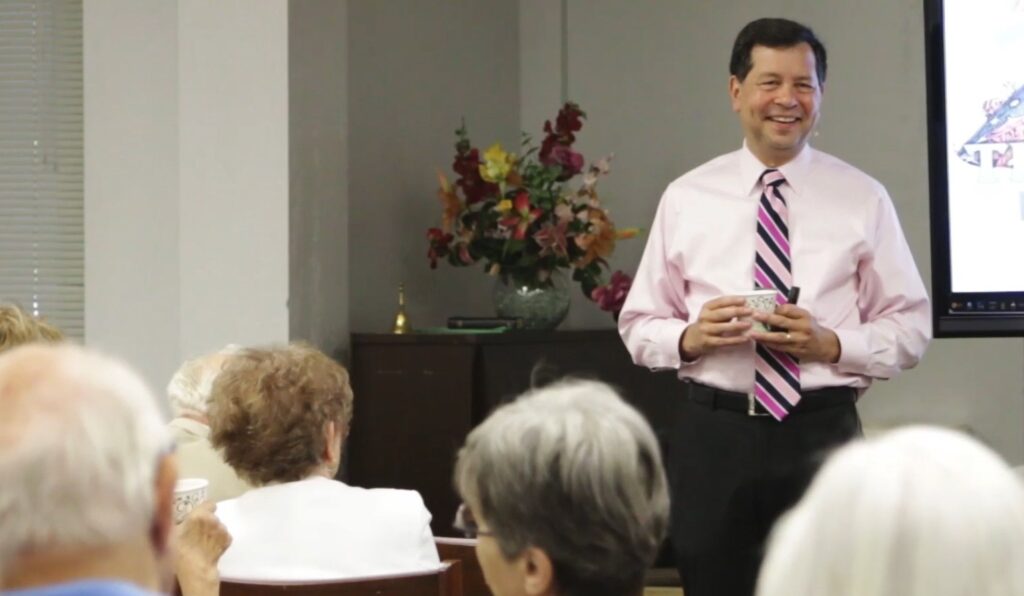 Step One
We host international conferences that focus on the big questions that connect science with faith and spirituality. We invite leading thinkers in science, theology, and other disciplines to participate. In our multi-day conferences, we build community among our participants, and we hold meaningful conversations around our themes.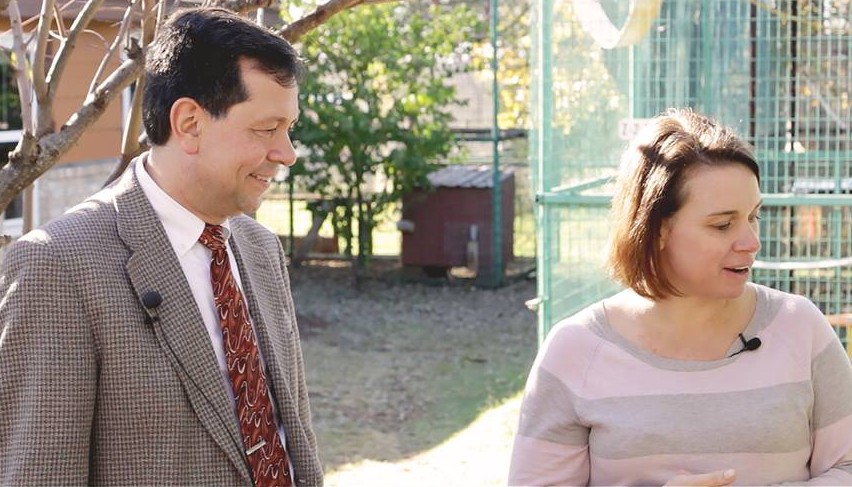 Step Two
We capture our conferences through various media, including the written contributions of our participants, as well as video recordings. Our video taping is done at the highest professional level, conducted by professional filmmakers. Our filming includes the actual conference sessions, as well as individual interviews with our participants.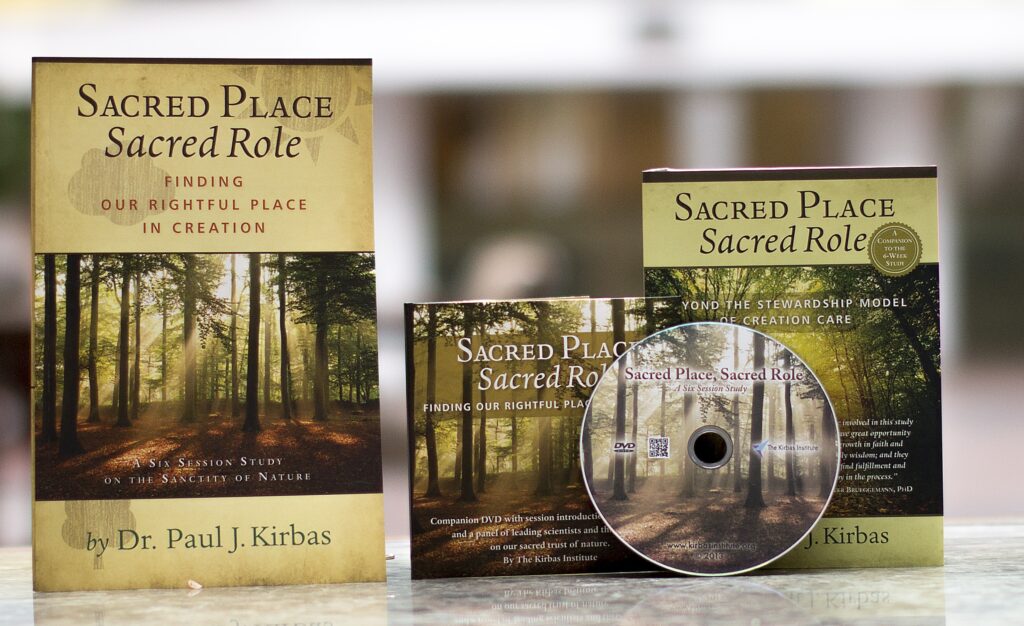 Step Three
We develop two lines of educational products from the materials of our conferences. One line of products is of academic nature, usually featuring textbooks and classroom DVD's, and is intended for scholastic use. The second line of products is geared toward lay audiences, and features leader guides, student workbooks, and teaching DVD's. These products are intended for church study groups  and private home use.
Our series are now available for purchasing at the Online Store
Find more information about our products and what you can find in each of them by clicking on the button to Purchase Now
Scheduling A Speaking Engagement
Dr. Kirbas has some limited availability to speak at your church or organization. With years of experience in preaching in churches and teaching at some of our nation's top colleges, as well as hosting a television program, Dr. Kirbas is well equipped to bring an exciting and eye-opening presentation to your church or organization. To begin the conversation on this possibility, please fill out the form below. We will be back in touch with you shortly.
Contact Form: Speaker Availability – Scheduling A Speaking Engagement

Paul J. Kirbas, D.Min, PhD
 holds the Master of Divinity and Doctor of Ministry degrees from Columbia Seminary, and a PhD in Theological Studies from the Graduate Theological Foundation. His doctoral studies focused on a Theology of Nature, and were supervised by Dr. John Kerr, Oxford Professor and former Warden of the Society of Ordained Scientists. Dr. Kirbas is the Paul Tillich Professor of Theology and Culture at the Graduate Theological Foundation. Previously, he served as the Guest Assistant Professor of Theology at Wheaton College, and an Adjunct Professor of Philosophy at North Central College.  He is an Ordained Minister in the Presbyterian Church USA, and has served as Senior Pastor in several large churches in his 28 years of ministry. He currently serves as the Senior Pastor at the Westminster Presbyterian Church in Oklahoma City. Dr. Kirbas is the author of 
Navigating Through a Stipulated Freedom : Discovering a Guiding Biblical Ethic for the Journey of Biotechnology
., now in its second edition (Wyndham Hall Press, 2010), and a contributing author of 
Benedict XVI Considered: Interfaith Perspectives on the Modern Papacy
 (Victoria Press, 2009). He serves as Editor of the newly released book and DVD 
This Sacred Earth 
(Wyndham Hall Press, 2012), featuring essays from leading scientists and theologians from around the world. Paul is the host of the television show "The Exchange, Where Faith and Science Meet."
William C. Orr, Ph.D., is Clinical Professor of Medicine, at the University of Oklahoma Health Sciences Center in Oklahoma City, and President and CEO of the Lynn Health Science Institute in Oklahoma City, Oklahoma. Dr. Orr has published extensively and has over 200 publications on topics ranging from gastroesophageal reflux disease (GERD), irritable bowel syndrome (IBS), anal rectal functioning and fecal incontinence and the role of sleep in the pathogenesis of reflux esophagitis. Dr. Orr has been involved in clinical GI assessments for over 25 years in both upper and lower GI conditions and he has authored textbook chapters on the organization and operation of a GI Motility Laboratory.
Educated at Washington University in St. Louis, Missouri, where he earned an MA and Ph.D., Dr. Orr served at Walter Reed Army Institute of Research in Washington, DC from 1969-1972. These were followed by positions at The University of Oklahoma Health Sciences Center,, at Presbyterian Hospital as the Director of the Department of Clinical Physiology and at Baptist Medical Center of Oklahoma as Director of Research all in Oklahoma City, Oklahoma. Dr. Orr has served on the board of directors of the National Sleep Foundation and the Educational Affairs Committee of the American College of Gastroenterology. He is currently on the Board of Directors of the Oklahoma/Arkansas Regional Alzheimer's Association.
John Kenney is Senior Attorney with McAfee and Taft in Oklahoma City. John's practice involves litigation of complex business cases, primarily those involving intellectual property and other technical and scientific issues. He has tried and handled cases, arbitrations, and administrative proceedings and hearings in many state and federal courts in the United States, the Virgin Islands and several foreign countries. Over the years, this has included cases involving patents and other intellectual property, products liability, oil and gas, environmental, antitrust, securities fraud, and other contract and general business issues. He also advises clients concerning matters involving intellectual property law and products liability law. John regularly practices before all federal district courts in Oklahoma, including the U.S. District Court for the Western District of Oklahoma, located in Oklahoma City; the U.S. District Court for the Northern District of Oklahoma, located in Tulsa; and the U.S. District Court for the Eastern District of Oklahoma, located in Muskogee. He has also tried cases in numerous federal district courts around the country and handled appeals in the U.S. Supreme Court and in the U.S. Courts of Appeals for the Federal Circuit, Tenth Circuit and Fifth Circuit.